HONG KONG — A new strain of the H1N1 swine flu virus is spreading silently in workers on pig farms in China and should be "urgently" controlled to avoid another pandemic, a team
During this coronavirus pandemic, respiratory therapists are being called heroes. But how many of us know what they do?
"The respiratory therapy profession is not very well-known to the community," said Fernando Marin, who has been a pulmonary department…
Michigan Medicine announced Monday that it expects to lose $3 million on $4.7 billion in revenue for fiscal year 2020, which ends today, after pre-coronavirus projections of a $175 million operating profit on $5 billion in revenue.
source website
For disinfection purposes, the compact system can be equipped with UV LEDs to eliminate.. .
Scientists in China have identified a new strain of a flu virus in pigs that has the potential to infect humans and lead to a new pandemic.

In a paper published in the U.S.-based journal Proceedings of the
HYDE PARK — Chicago Cubs right fielder Jason Heyward donated $100,000 to UChicago Medicine to help health care workers and assist in contact tracing during the coronavirus pandemic.
Half of Heyward's donation will go to the hospital's Healthcare Heroes…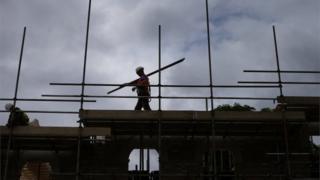 Boris Johnson is unveiling government plans to soften the economic impact of coronavirus with a promise to "build build build".
Speaking in the West Midlands,
"Alternative And Complementary Medicine Market" report provides (6 Year Forecast 2020-2026) including detailed Coronavirus (COVID-19) impact analysis on Market Size, Regional and Country-Level Market Size, Segmentation Market Growth, Market Share, Competitive…